Wow, it really feels like I'm being spoiled with the most exquisite editorials of late. British suppliers have certainly set the bar high with content like this – created purely to inspire readers like you.
This really is exceptional work from a fantastic team, lead by one of the loveliest and brightest creative individuals I know, Valentina from The Stars Inside.
Valentina teamed up with bridalwear designer Naomi Neoh to explore their shared passion for travel, authentic love stories, and intimate celebrations as the basis for this project. They were joined by photographer Lydia Harper and our dearest friends and LMD Collective collaborators/film makers, Zach & Grace – who, alongside a fabulous team of wedding creatives, have brought this concept life.
Film by Zach & Grace

+ Follow
I asked lovely Valentina from The Stars Inside to tell us more…
"The concept of the shoot was to tell the story of an adventurous, aristocratic, modern bride – whose interests are inspired by history, art, and nature. She's well-travelled, and an explorer at heart. She's not afraid to be different, and enjoys playing with the concepts of minimalism and mindfulness in her view of the world."
The Stars Inside

+ Follow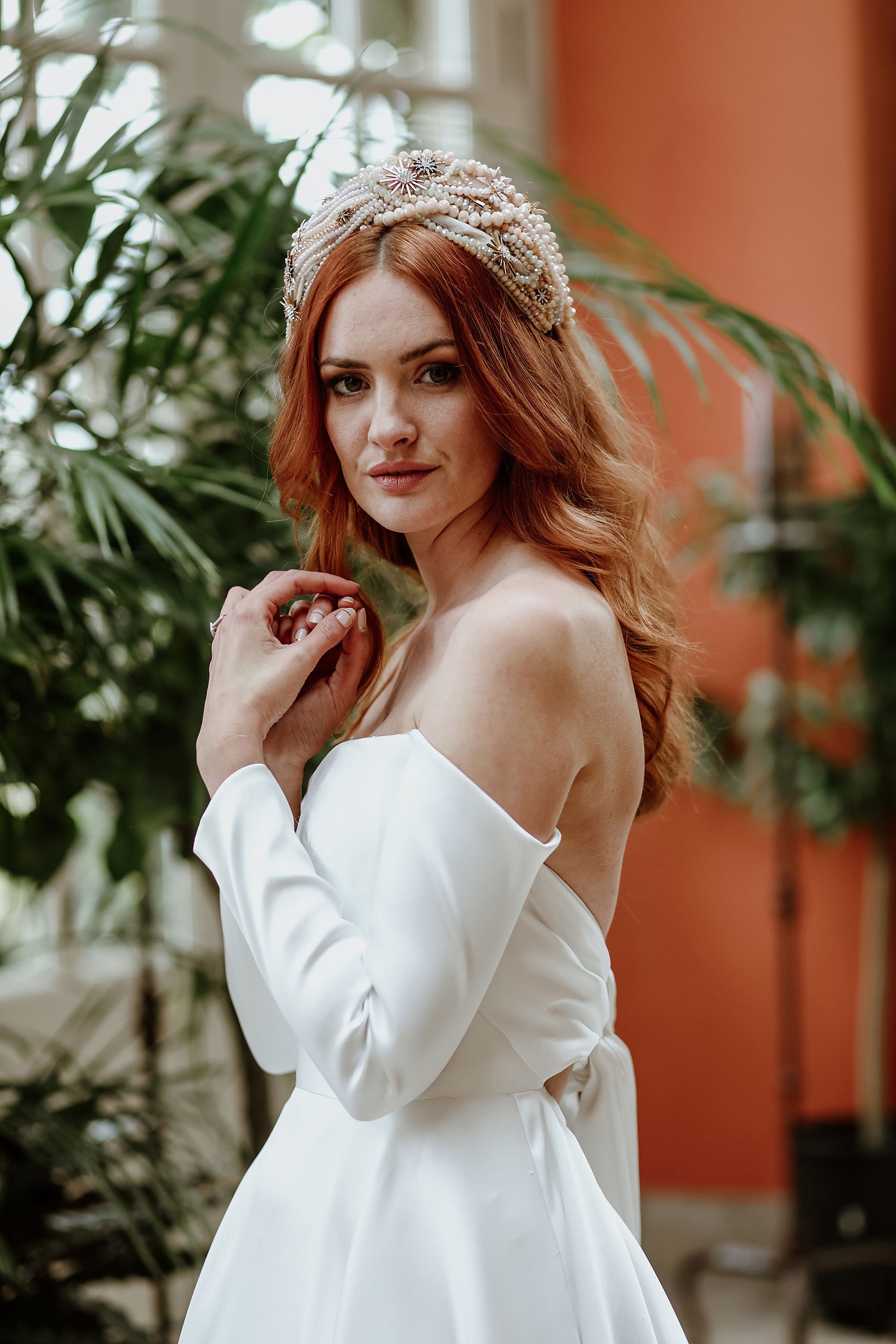 "She's feminine in a contemporary way – respectful of the legacy and heirlooms her family have left her – but also fiercely independent, strong, and soulful. Loosely inspired by the video game and film character of Lara Croft, this bride is fearless and authentic in all the right ways."
"We told her story through a colour palette centred around earthy browns and muted neutrals, with simple tablescapes balanced by dynamic floral arrangements. The overall look we wanted to achieve was one of understated luxury, accentuated with pops of boldness."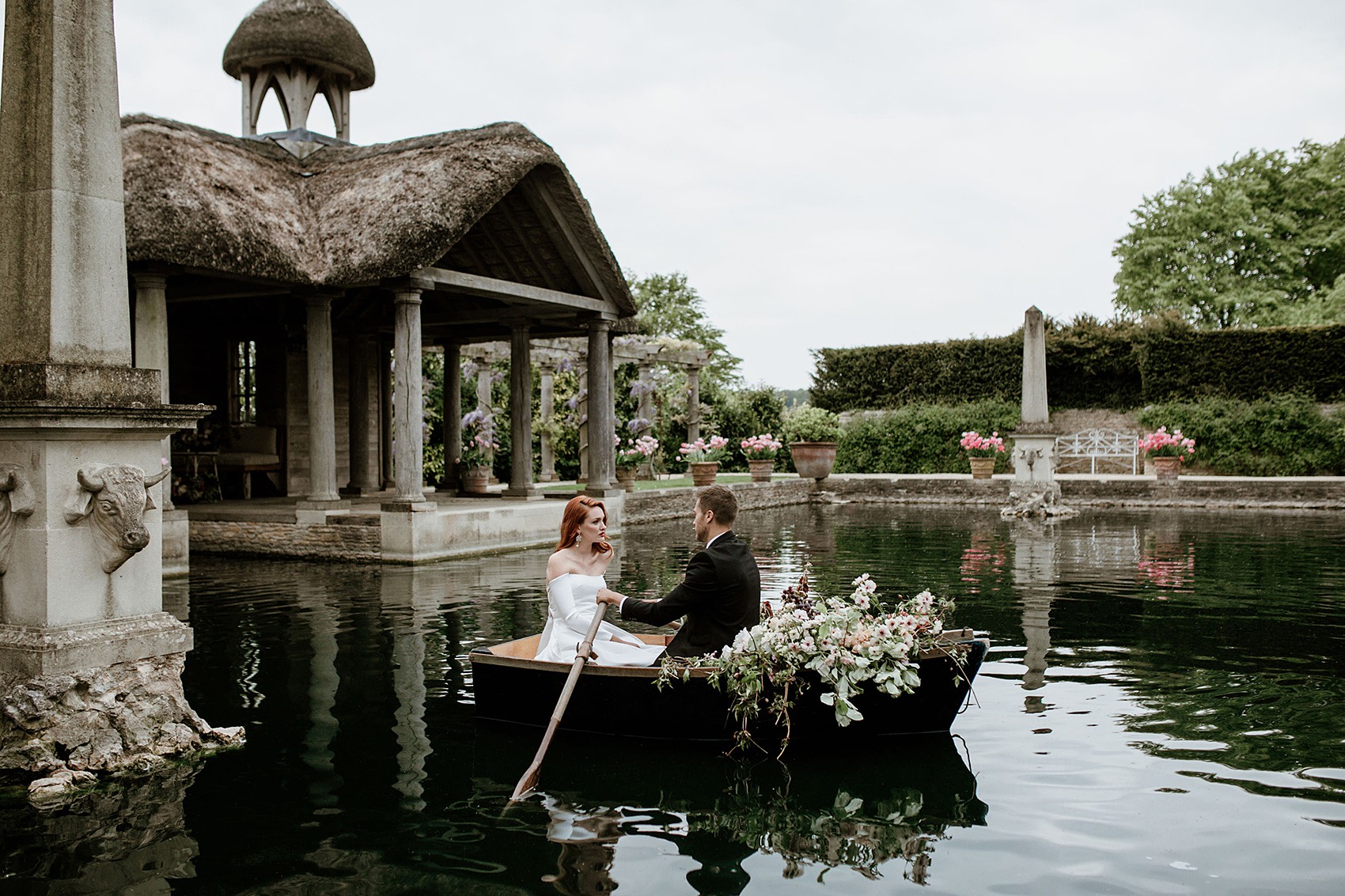 "The magical venue that hosted us was Euridge Manor, a gem nestled in the heart of the Cotswolds in the UK. Not only is every detail, every room, every garden pathway, and every architectural feature of this venue absolutely exquisite – there is also a truly staggering variety of spaces available to create an unforgettable wedding guest journey."
"We wanted to showcase just how much Euridge Manor has to offer in terms of multiple-day weekend weddings, so we designed the story in three chapters: starting from a welcome dinner on the evening before the wedding day, through to the wedding day itself, and then onto a relaxed morning of the day after."
"Our welcome dinner tablescape featured shades of pink and grey, wooden textures, and shimmering Himalayan salt, all poised underneath a cloud of clematis hanging in the house by the lake."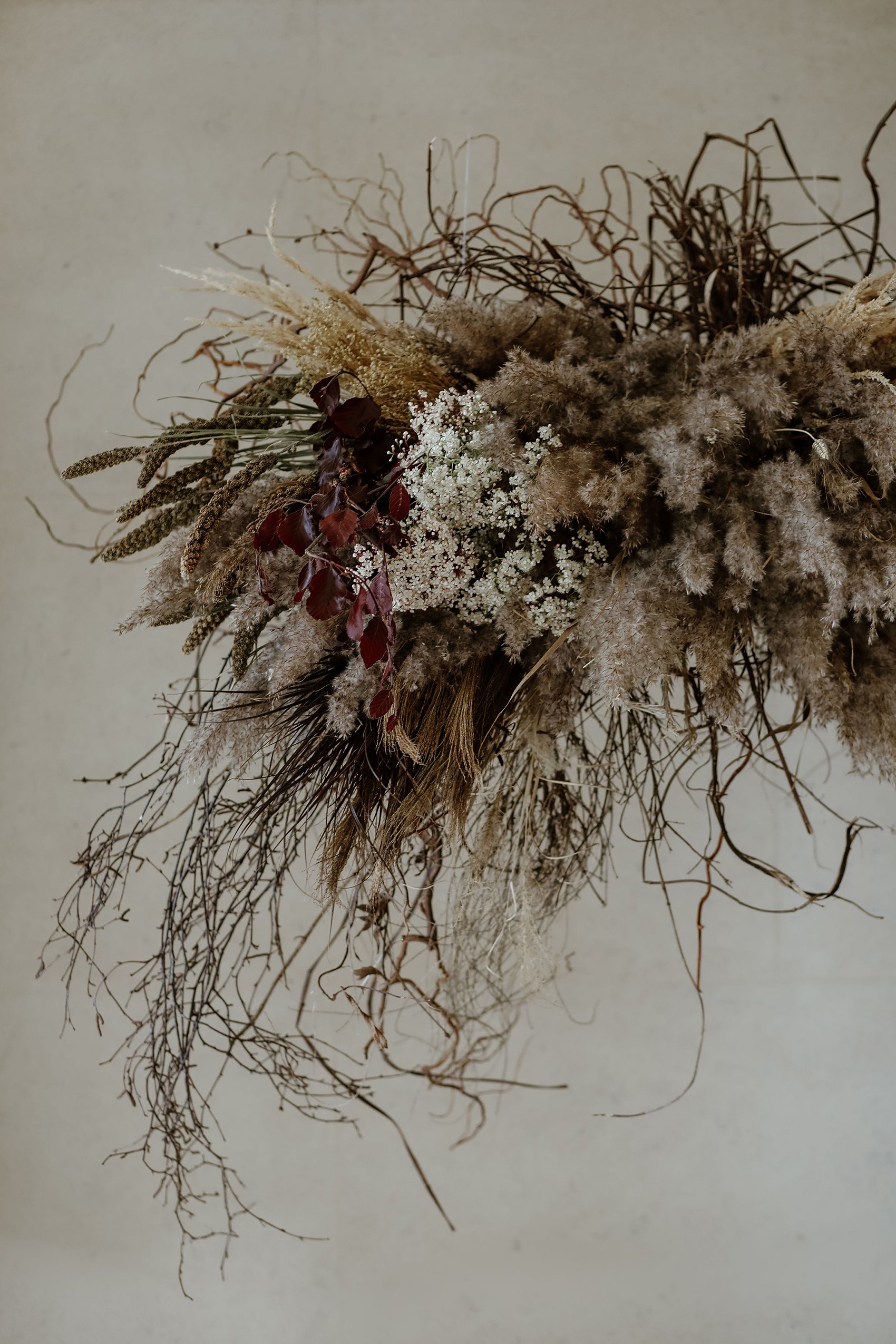 "The next day, our wedding dinner tablescape in the Orangery explored a palette of orange, nude, and taupe, with accents in white and gold. Both tablescapes were adorned with floral magic from the hands and farm of Twisted Sisters, elegant furniture from Wedhead, soft silk textiles by PomPomBlossom, and exquisite porcelain artwork by Alain Granell."
"The crisp, modern stationery suite by Bureau Design explored paper, vegan leather, vellum, and cotton fabric, with divine hand-finished pearl details. As the sun set and the stars emerged, so did a breath-taking trio of cakes by Marie Antoinette Cake Design, with flowers so real that we all gaped in surprise when she revealed that they were in fact her own creation from sugar."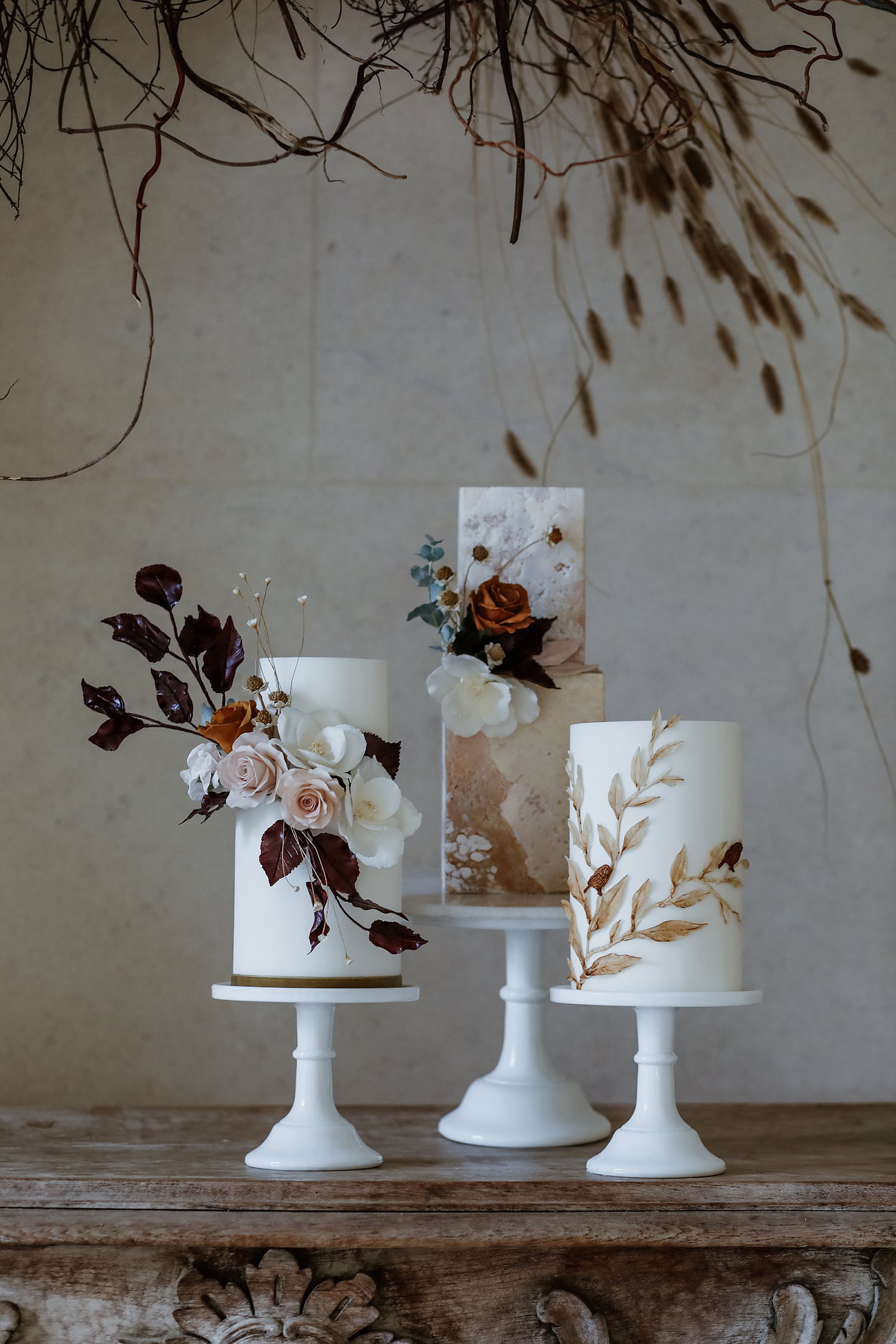 "The evening came to a close to the tune of the string quartet from Tie The Note, as our bride and groom danced amidst the flowers and prepared for their getaway – in none other than a sexy white Maserati GT Sport from Wedding Supercars."
"A multiple-day wedding celebration calls for multiple outfits – and what dresses they were! The fantastic Naomi Neoh, in addition to co-planning this editorial, also designed three bespoke dresses for our bride – a sultry lace dress for the welcome dinner, a romantic floral off-the-shoulder gown for the ceremony and dinner, and a long-sleeve stunner for the party."
"Each look was skilfully complemented with hair by Abigail Constanza, make-up by Christy Waterfall, the sparkliest jewellery and accessories by Flourish by Victoria Percival, shoes by Bella Belle Shoes, and an emerald-cut diamond engagement ring – and complementary wedding rings – from the London Victorian Ring Co."
"The next day, our bride relaxed in a nude silk robe by Georgina Keeley, and brunched with her loved ones in a grey slip dress from TH&TH."
"We hope you enjoy this story of adventure and authenticity, as much as the whole team enjoyed coming together to bring it to life – with lots of creativity, hard work, and a little bit of magic."