We're having a respite from the chilly February weather and escaping to sun-drenched France for a celebration which brings together organic, natural flowers and foliage, an exquisite Catherine Deane gown and a charming old tradition of secret vows to be shared one year later.
Come with me to former Cognac estate Manoir de Longeveau, Pillac, France for the wedding of childhood sweethearts Melissa, who works in marketing and Andrew, a commissioned officer in the RAF. They put on a four-day extravaganza, centred around their marriage on 1 June 2019, with an organic and natural style inspired by the rural French Manoir setting.
Photographer Paulo Santos, whose work we've had the privilege of sharing before on Love My Dress, travelled to the region to capture the day in his signature, documentary style – with a fine art style which pairs perfectly with the historic setting and light, elegant styling. To find out more, be sure to visit his Little Book Wedding Directory listing here.
Paul Santos Photography

+ Follow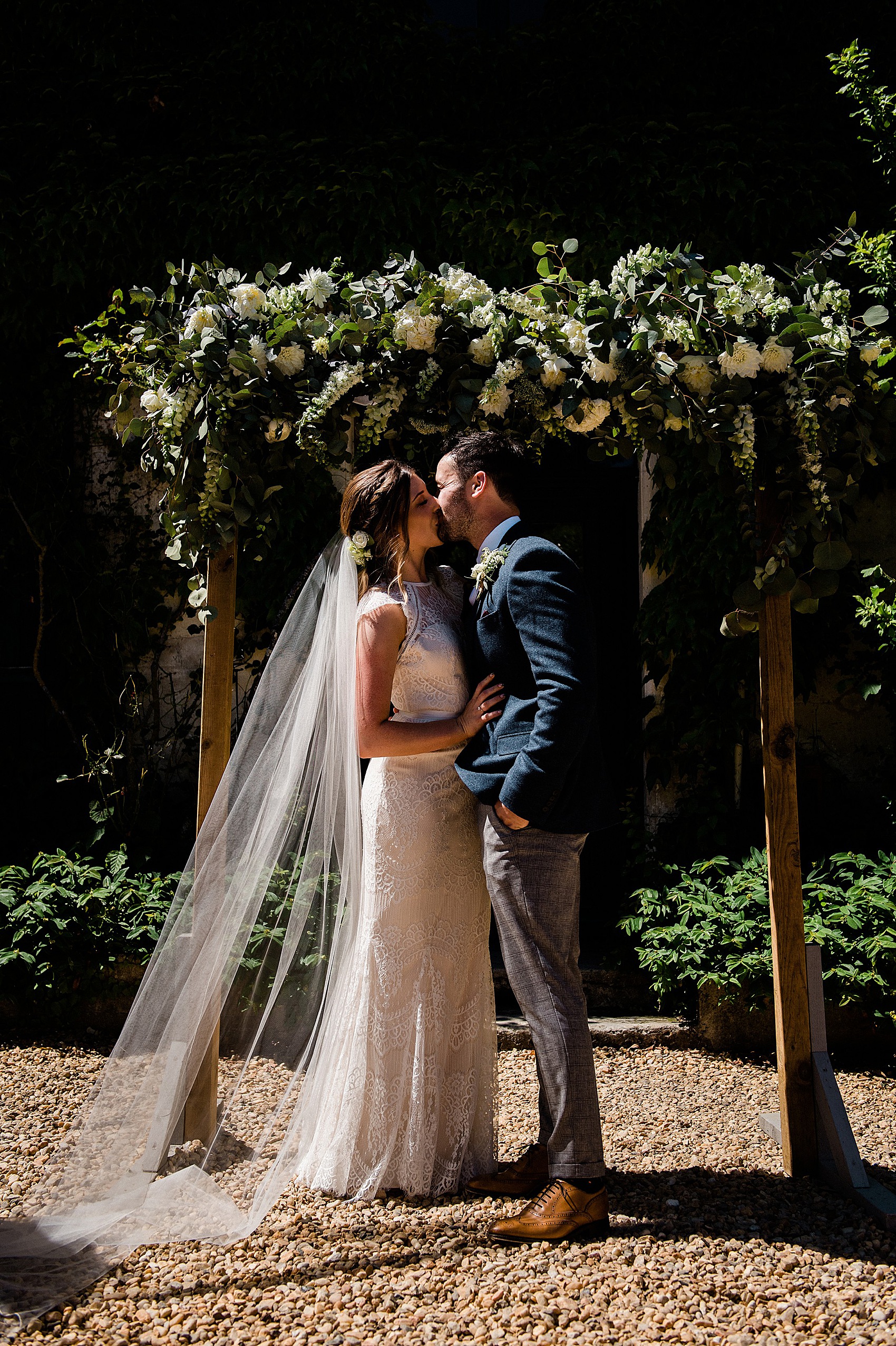 "When we sat down and made big decisions for our wedding day, one of them was that we weren't going to have a videographer. Instead, we wanted to invest in photos that told the story of the day, just as good as a video. We also wanted photos that would stand the test of time. We researched lots of journalistic and storytelling-style photographers – that's when we came across Paul."
"He had previously shot some weddings in France and we fell in love with his style and could imagine him being at our wedding. From our first phone call, we knew Paul would exceed our expectations. He was honest, supportive and clear in his communications."
"He acted as much more than someone capturing our day – he ensured everything ran smoothly. We didn't even notice him running around taking pictures – complete ninja!  After the wedding we received highlights of our photos in the form of a slideshow with some music. He even sent us a bottle of bubbly to enjoy when we watched them for the first time. Touches like that made everything more special."
"We were so impressed with the quality and volume of photos we received, all in a beautiful gallery that we could easily share with our family, as well as receiving a bespoke wooden box with a backup of the files along with complimentary prints."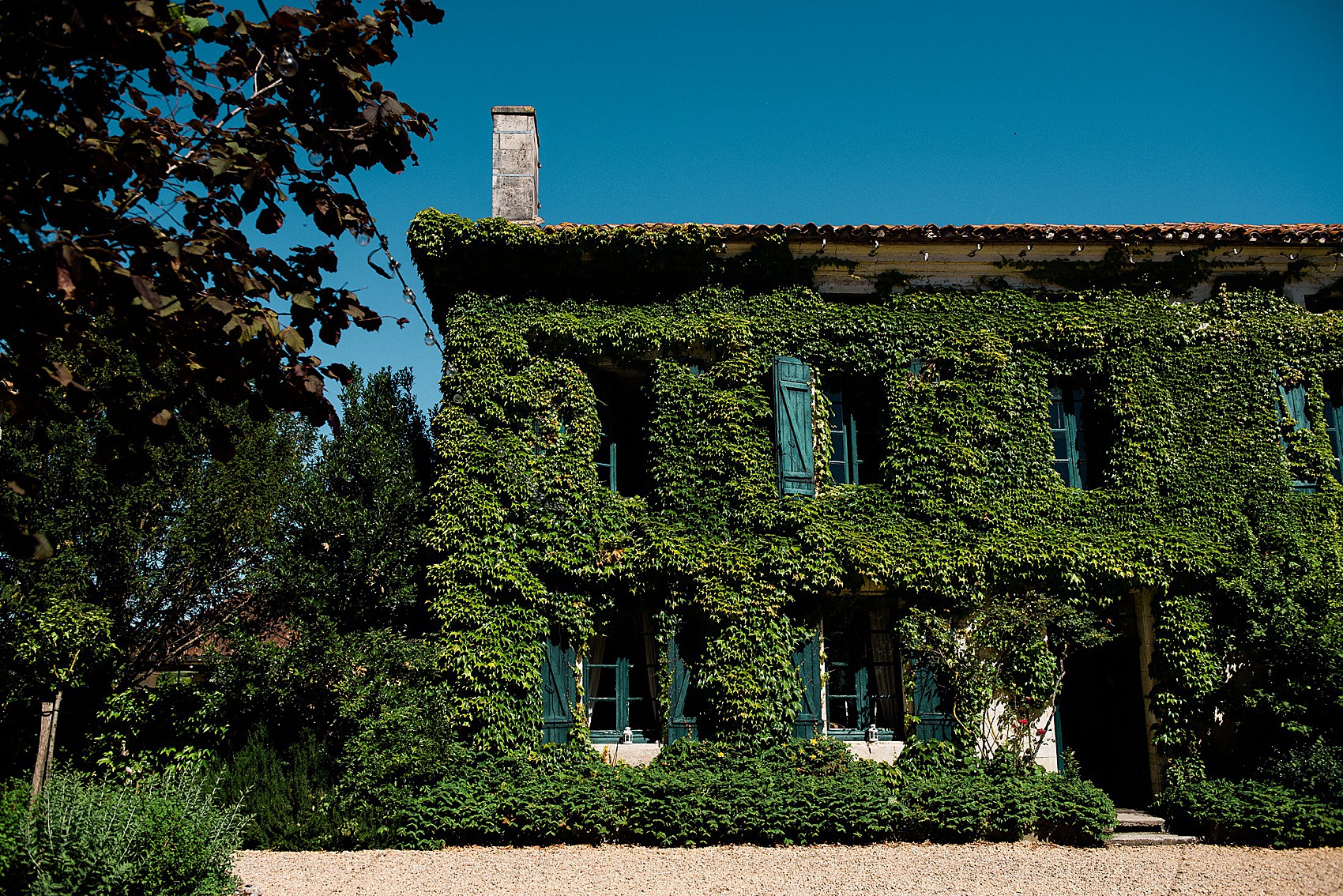 Marrime Bridalwear in Newcastle was where Melissa found her exquisite, subtly-vintage inspired 'Suri' gown by Catherine Deane. I adore the key-hole cut out at the back and the pretty lace cap-sleeves.
"Andy was working in Northumberland at the time and I was over there for the weekend and had seen that Marrime stocked Catherine Deane, which I was desperate to try on. I booked an appointment, my mum drove up for the day and we visited. Marrime is a beautiful shop, inside and out. Every single time mum and I walked through the door we had a drink in hand and treats to nibble on. Holly made us feel welcome from the very beginning and was so helpful – even letting me FaceTime my MOH to get her opinion on dress options."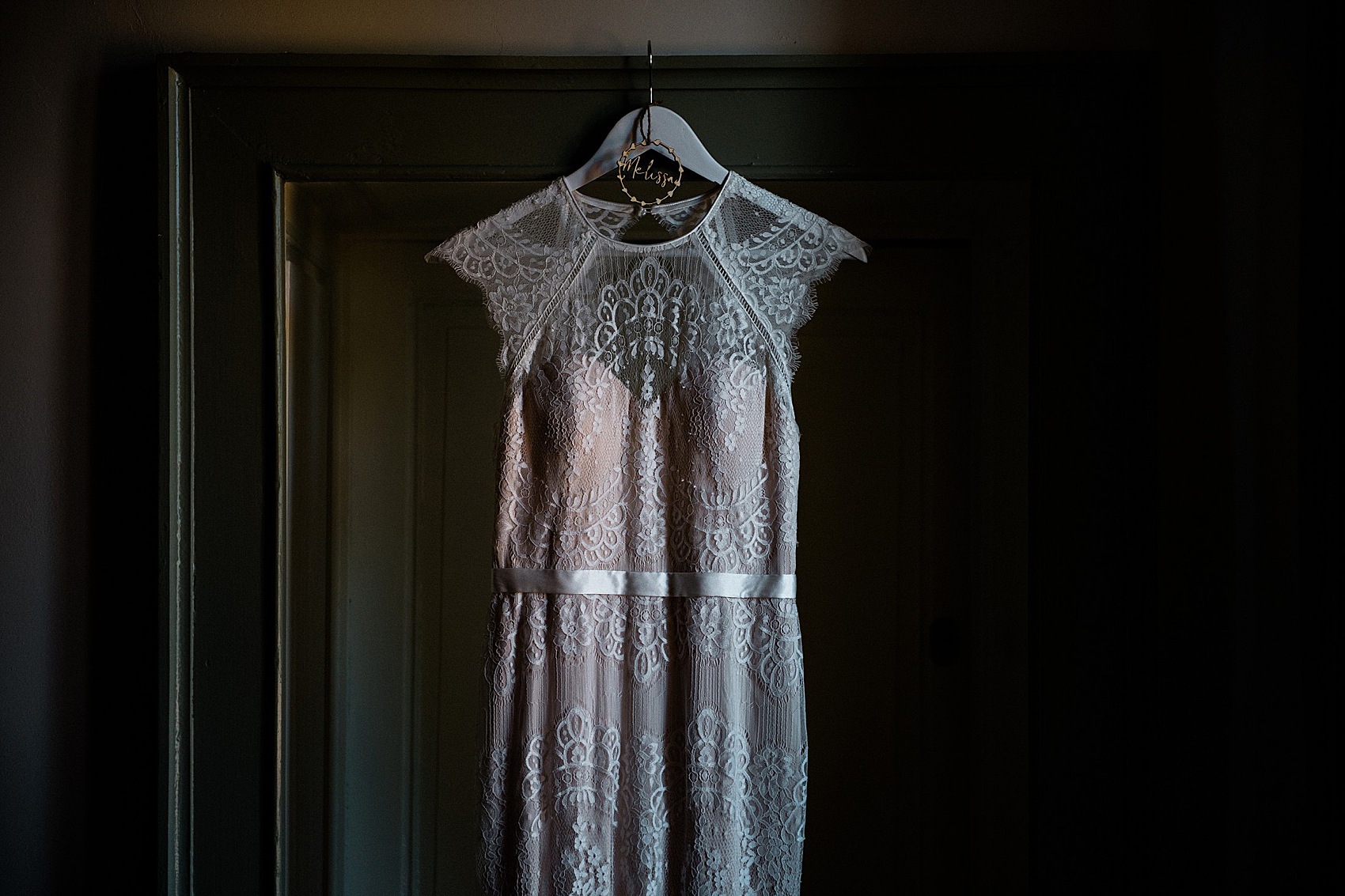 "I initially thought I would love the skirt and top options that Catherine Deane is so famous for but after trying them on I knew they weren't for me. It was only after Holly from Marrime scooped up the entire Catherine Deane section and had me try them all on that I found my dress. It is true what they say – you end up surprising yourself with your dress choice and I thought I was a very predictable person!"
For shoes, she selected elegant ankle-strap pumps from Chloé.
"I was 'window shopping' online on designer websites, as I usually do, and stumbled across my shoes. I tried to convince myself I didn't need a designer pair but I couldn't get them out of my head. I love the neutral colour and the scallop detail."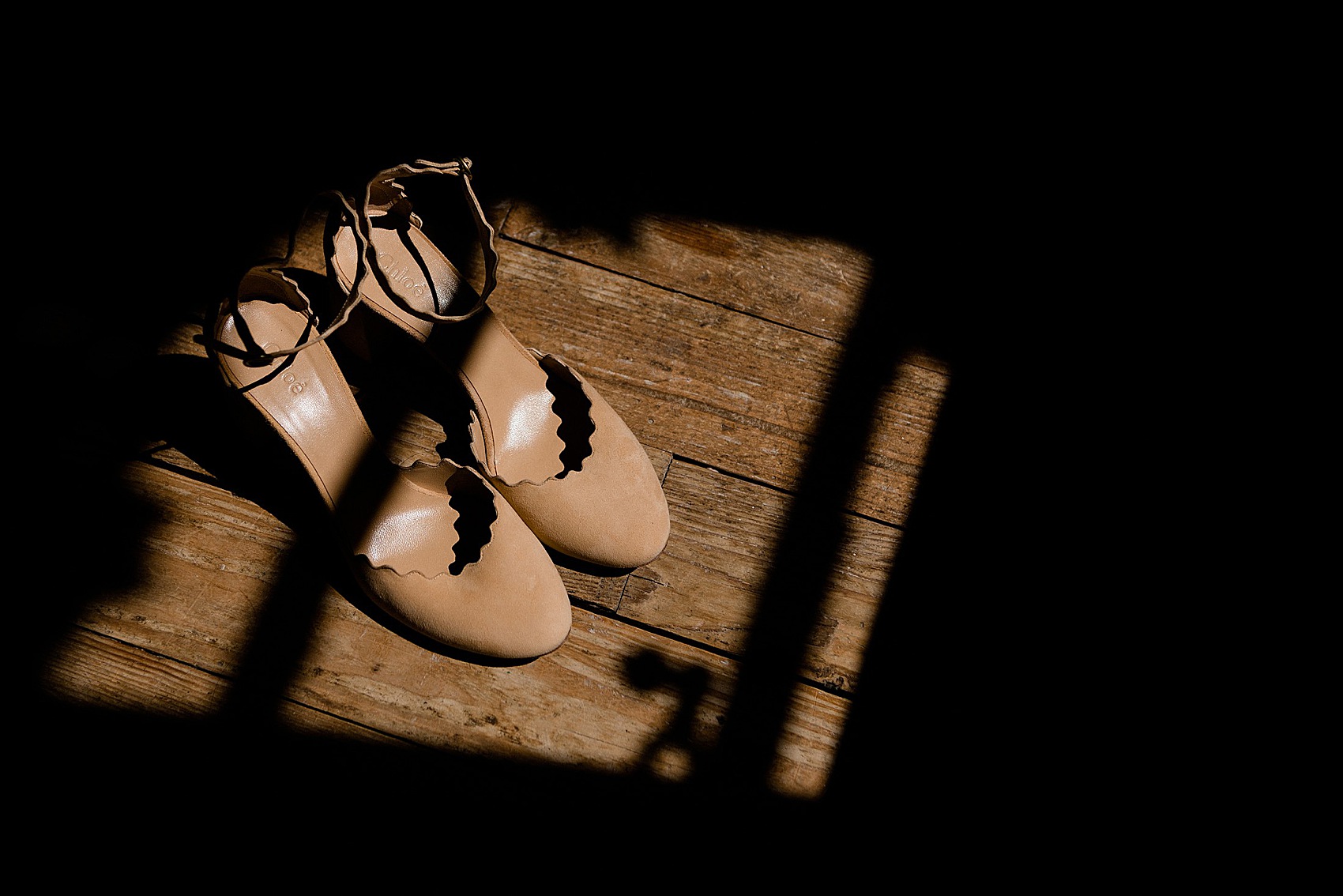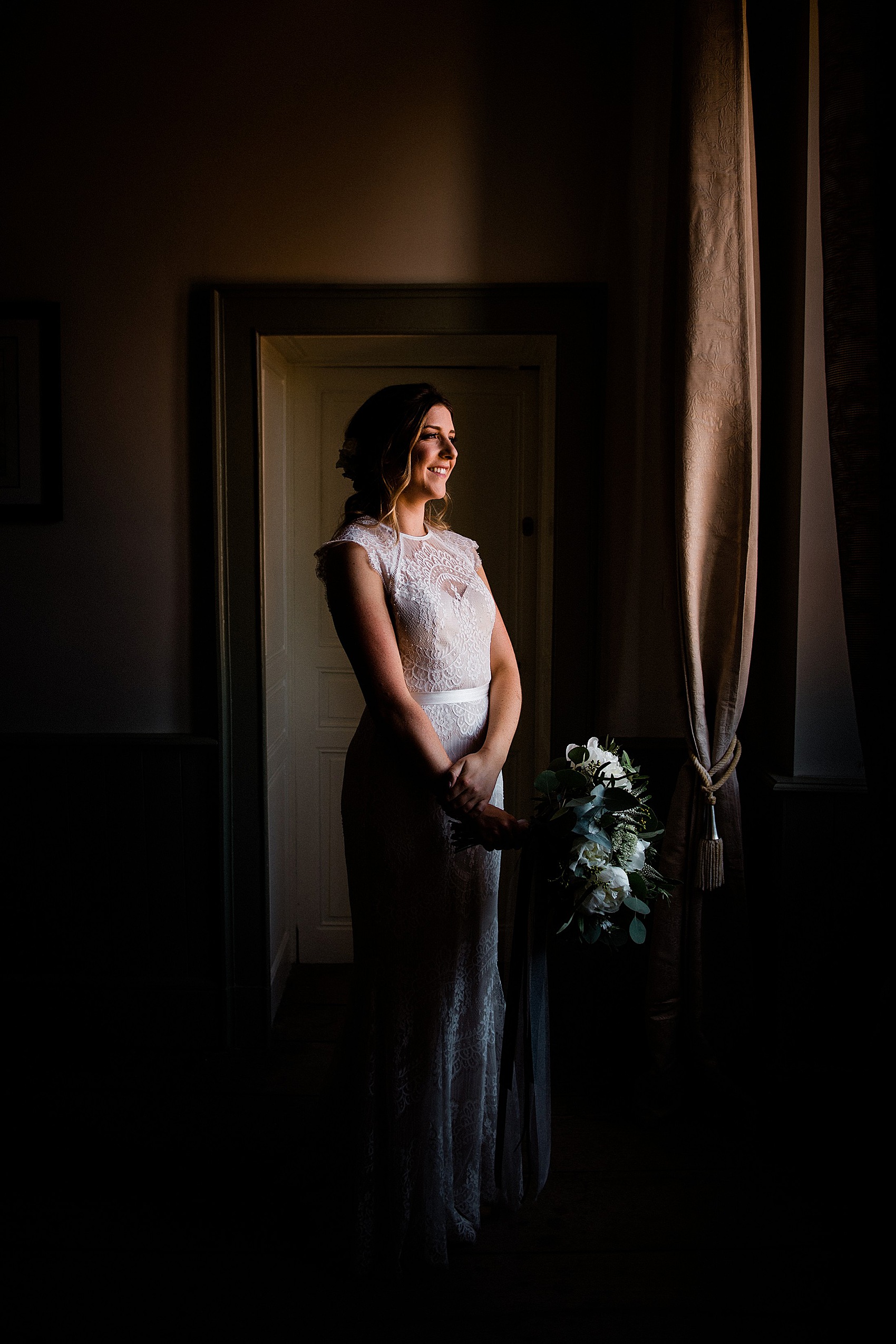 Elegant  Maids To Measure gown in dove grey were worn by the bridesmaid.
Both girls wore fresh flowers in their hair, styled into loose, elegant buns by OH.Hello by Unity Rhodes, for a charming, organic look.
"I wanted flowers in my hair but felt a flower crown was too dramatic for me and wouldn't suit my face shape. My hair dresser Unity and I chatted at length about flowers and we agreed on U-shape flowers on wire. I was so pleased with the result and the way Paul, our photographer, captured it."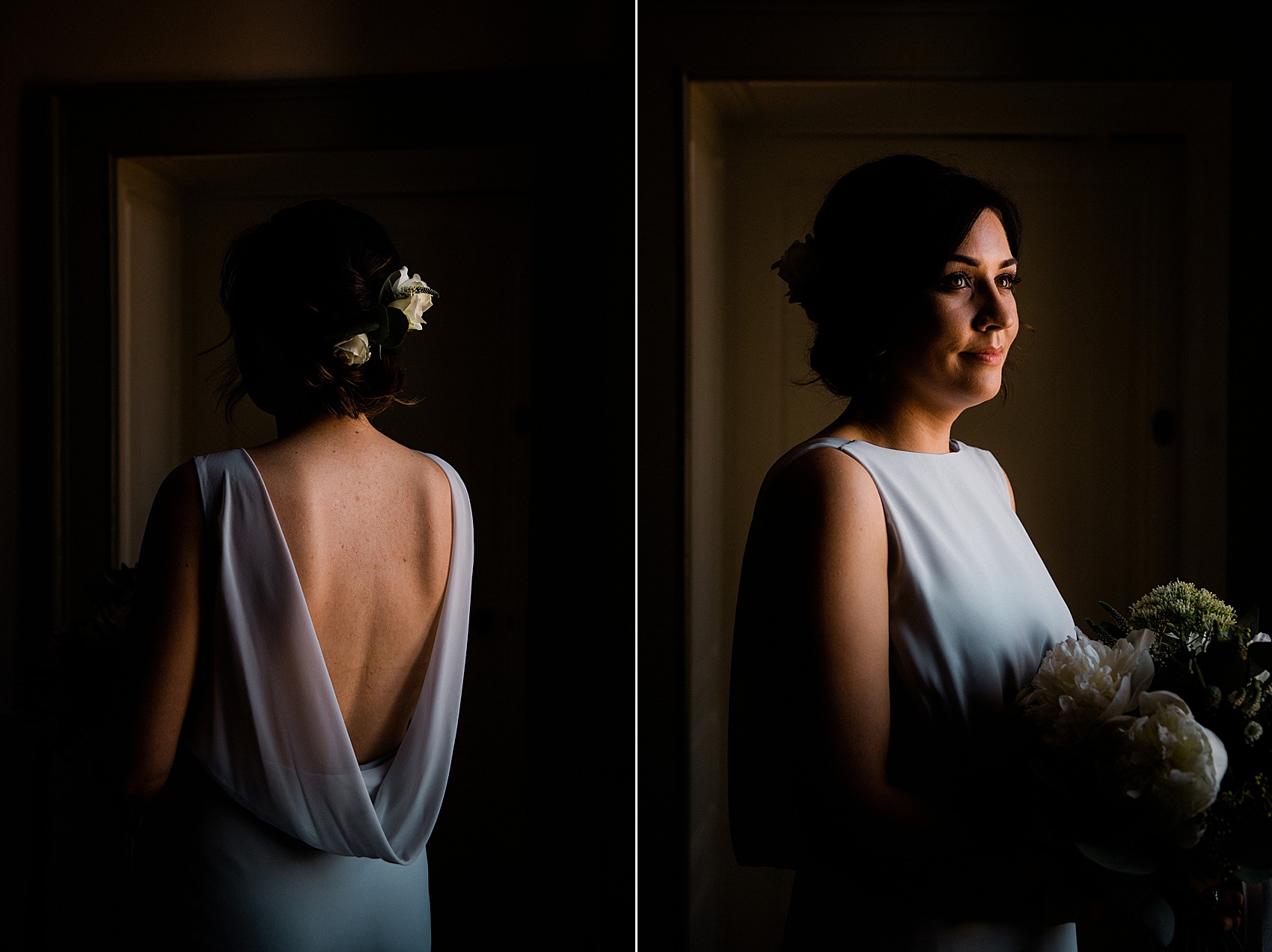 The couple worked with wedding planner Beth Stretton of Marry Me In France to plan their celebrations, which included lots of BBQs, pizza nights, late-night sing-a-longs and time relaxing in the sunshine.
"Beth introduced us to the venue and had lots of amazing contacts in France. She also ensured everything ran smoothly on the day. All the wedding styling was done by Megan & Claude."
"We chose the venue because we could have all our guests stay at the same place for the days surrounding our wedding. We turned the four days into a big social. On top of that, Manoir de Longeveau is just beautiful – lots of converted French cottages surrounding a beautiful ivy-covered manor house (which was the bridal suite) and the countryside as far as the eye could see."
"Our music and entertainment for the day was provided by Hicksville Swing. They were amazing, providing music for our ceremony, serenading guests during canapés and doing a live set in the evening."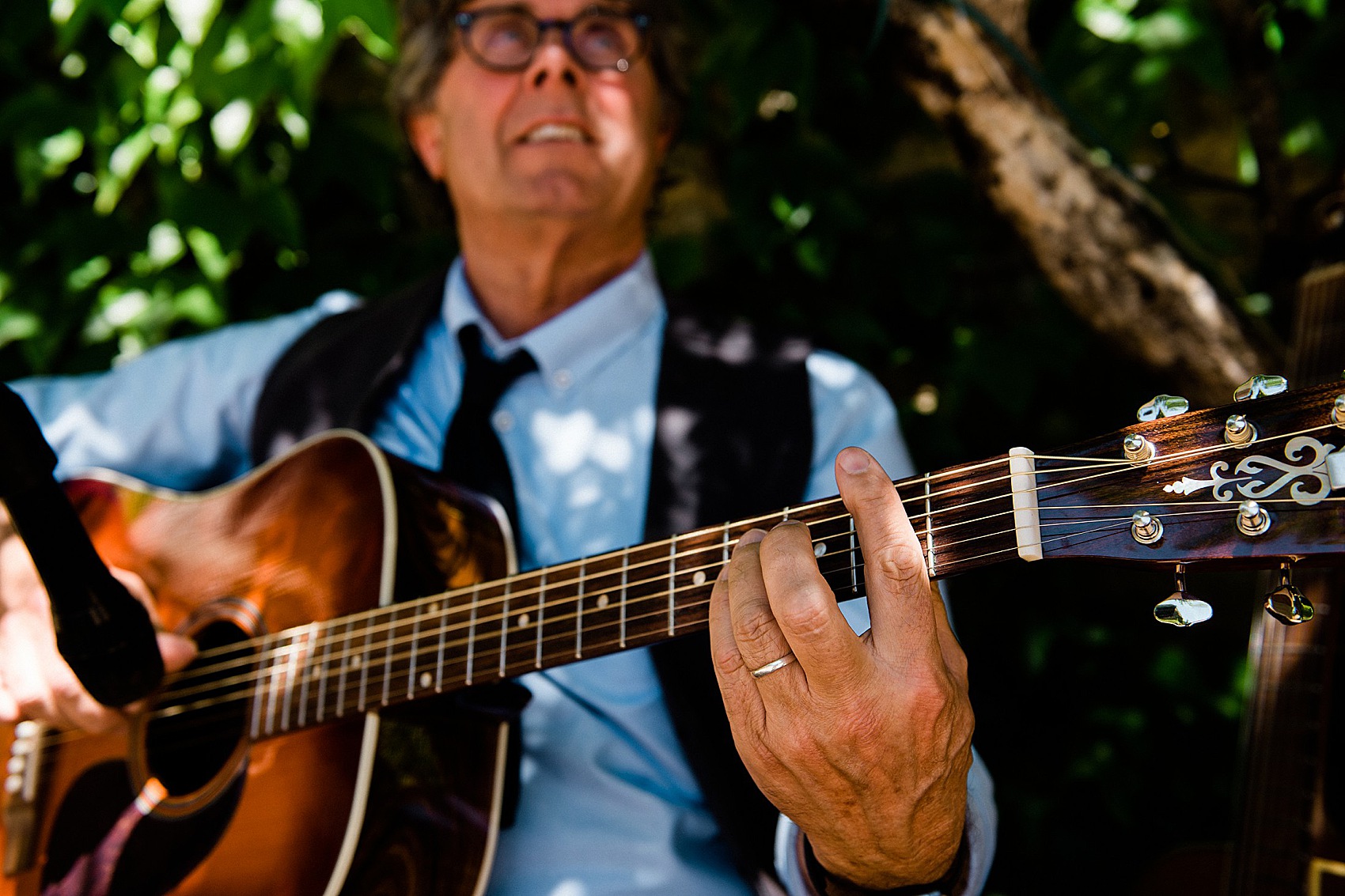 Simple Swarovski studs and a spritz of Jo Malone Honeysuckle & Davana finished her look, along with a gorgeous, gorgeous armful of wild and natural flowers, styled by Jenny Fairbanks at Fairy Fleurs.
"Our brief to Jenny was lots of greenery, naturally arranged, a bit wild looking and they had to have peonies included (my all-time favourite flower). She did an amazing job with lovely loose arrangements, blowsy white peonies, hints of veronica and plenty of eucalyptus. We had an arch arranged which acted as a centrepiece for our ceremony and reception which was equally as beautiful."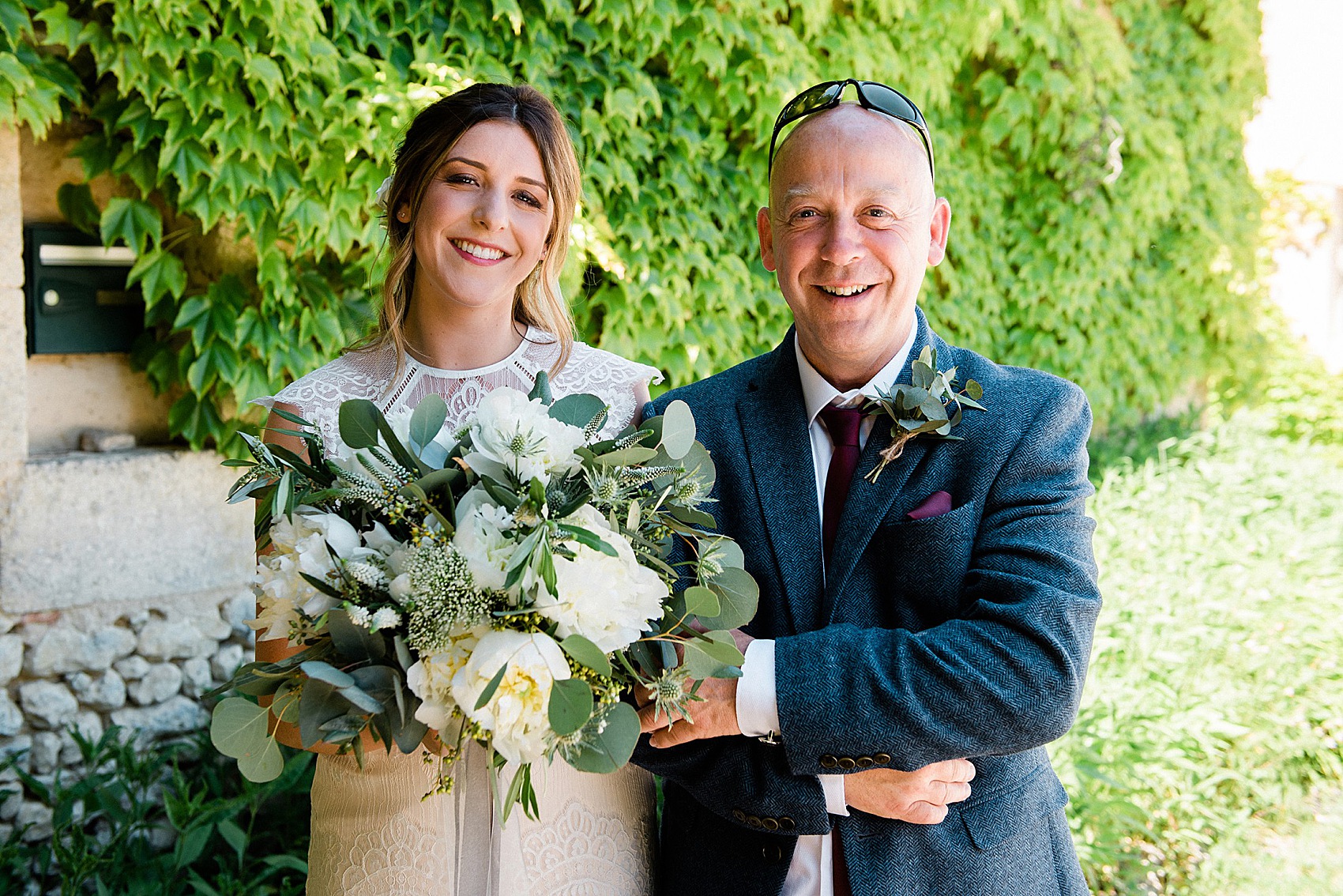 Suiting the hot, summer weather, Andrew selected chino trousers worn with a blue suit jacket, smart waistcoat and contrasting raspberry pink tie, all from Next. His shirt was Hawes & Curtis, shoes from Barker and he carried an RAF official pocket watch.
With such beautiful weather, an outdoor ceremony was a must. With that beautiful floral arch as their backdrop, Melissa and Andrew were wed by wedding celebrant Chris Sait, found through Marry Me In France. 
"We met him prior to the wedding and after getting to know him a little bit we found out he was previously in the RAF which felt like a nice touch."
"My dad accompanied me down the aisle to an acoustic version of 'Heartbeat' by Jose Gonzalez, performed by Hicksville Swing. No particular reason other than we love that song."
I hope that some of you readers take inspiration from this charming Italian tradition, which this couple adopted for their day.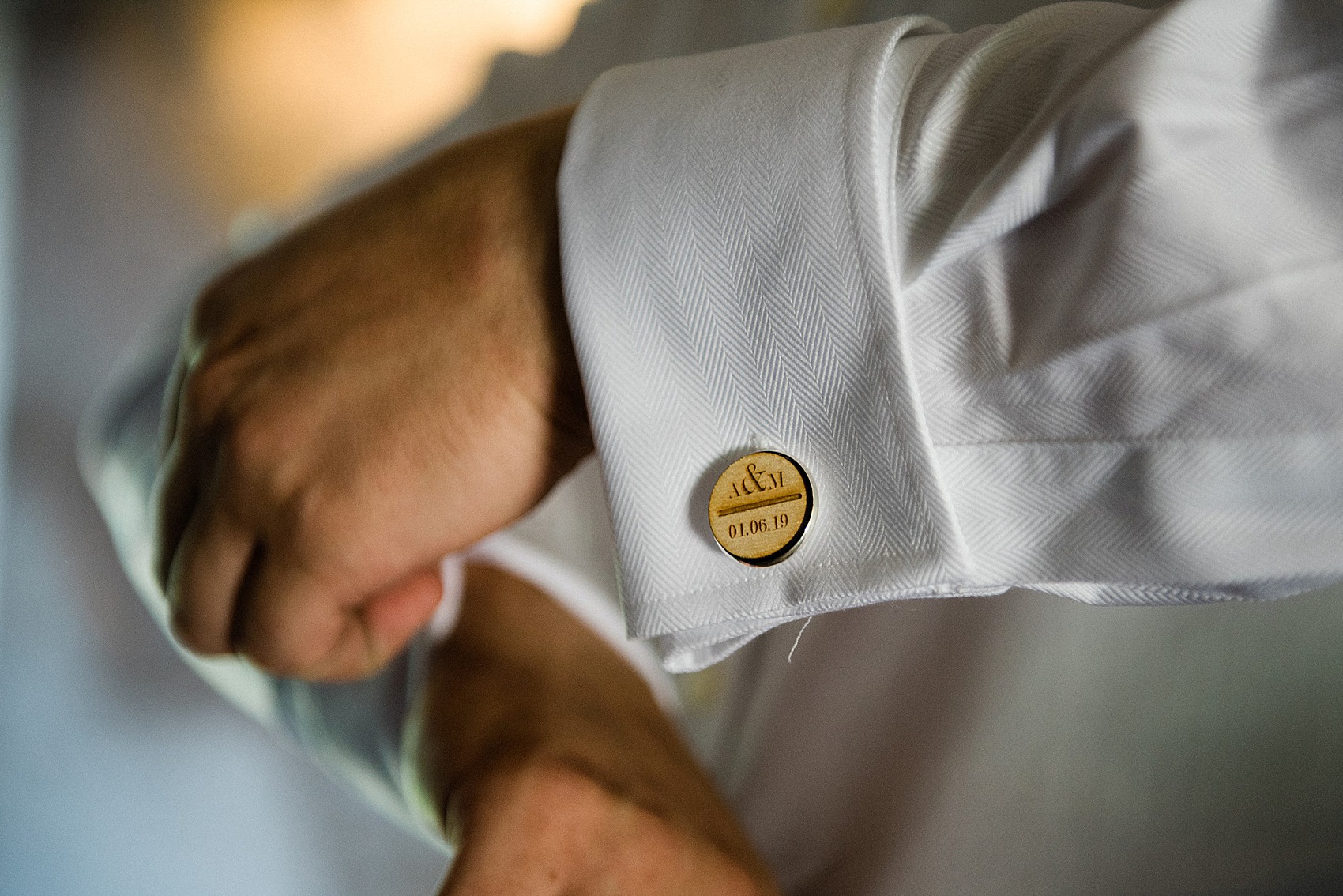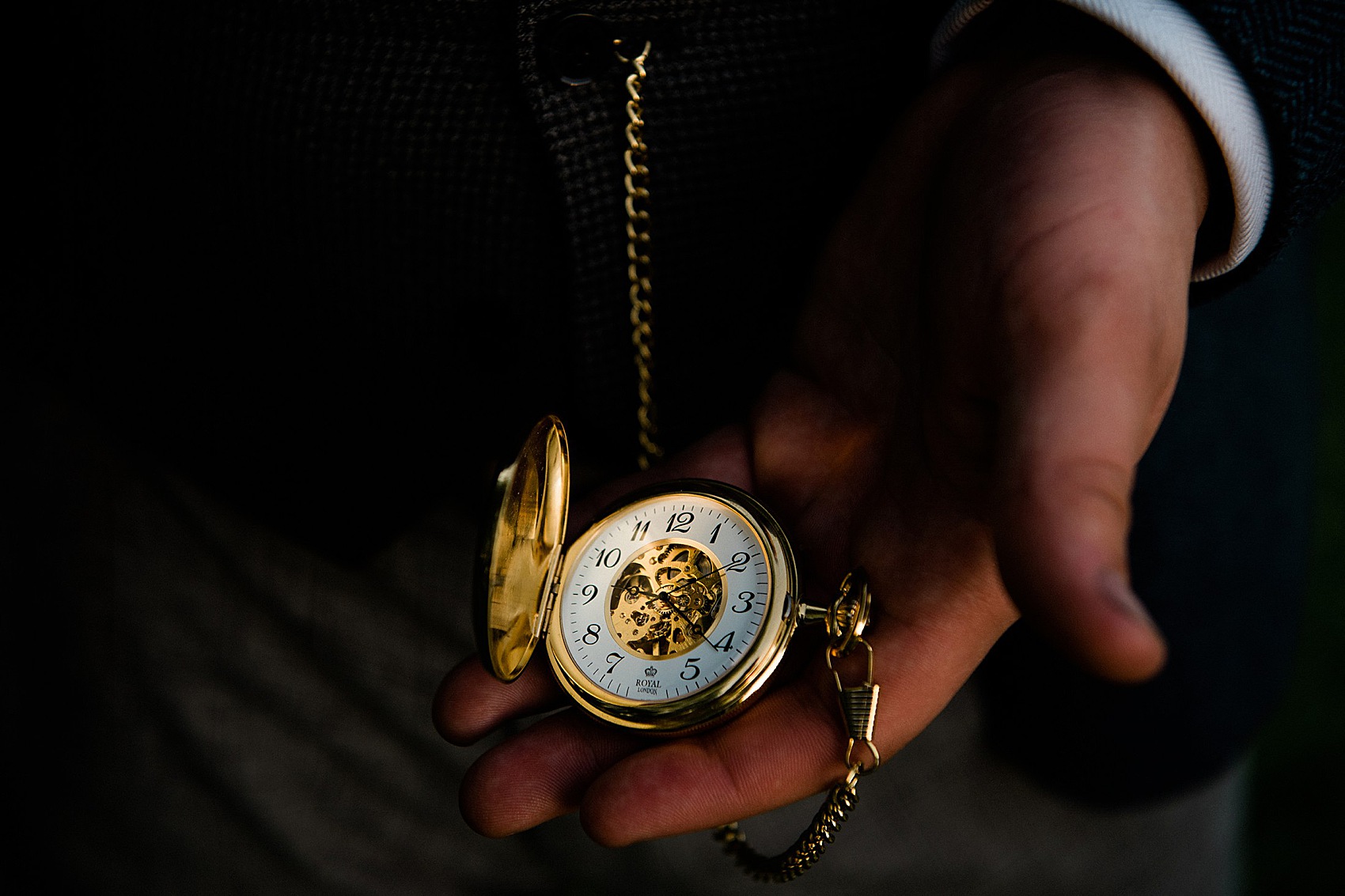 The couple met when they were both seventeen and Andrew proposed after a six month tour in the Middle East.
"We met during our school years. It was during a time when our friends were having eighteenth birthday parties and met at one of them. We were friends for a while, only seeing each other in big friendship groups, until Andy asked if I would walk his dog, Bonnie, with him. I love dogs, and he wasn't bad either, so obviously said yes!"
"We chose France as we love the country. It was our first holiday together when we were eighteen and we still go back most years for skiing and for short breaks so it just felt right."
"We knew from the beginning we wanted our wedding to feel very organic and natural; lots of greenery and neutral colours with a nod to the fact we were getting married in France. So, we opted for mostly foliage in our flower arrangements, brown paper packaging for confetti, lavender illustrations on stationary and handmade clay favours on the tables."
"We were keen to write our own vows but weren't so keen on reading them aloud. We're not good with being openly affectionate in front of big crowds and reading our vows was something that didn't feel right to us. A close friend of ours had been to a wedding in Italy where they had used an old tradition during the ceremony, symbolically encasing their vows in a wooden box with a bottle of wine – to be opened on the first wedding anniversary and read to each other in private. We fell in love with this idea and it was perfect for us. We can't wait for our one year anniversary to hear them from each other."
During the ceremony, Melissa's uncle read an extract from her favourite book, 'A Man Called Ove' by Fredrick Backman then Andrew's dad read the poem, 'What I Learned About Love, I Learned From My Dog' (Anon).
There was also the exchange of rings.
"My engagement ring was bespoke from Dubai when Andy was posted out in the Middle East. My wedding ring is from Sunday Island. Andy's wedding ring is from Rings By Pristine. It's made of tungsten and the centre of it is made using part of a whiskey barrel cask."
The gown was set off by an ethereal, sheer veil, bought at Richard Designs, which flows so beautifully in the breeze,
"I was impartial about a veil when I first got engaged. I didn't think I would go for one but when I started dress shopping and I put one on, I knew I wanted one. I chose a long, simple veil. I wanted length as my dress didn't have much of train and I wanted the veil to create the illusion I had one. I went simple as my dress had a lot of detailed lace and I didn't want to take away from that."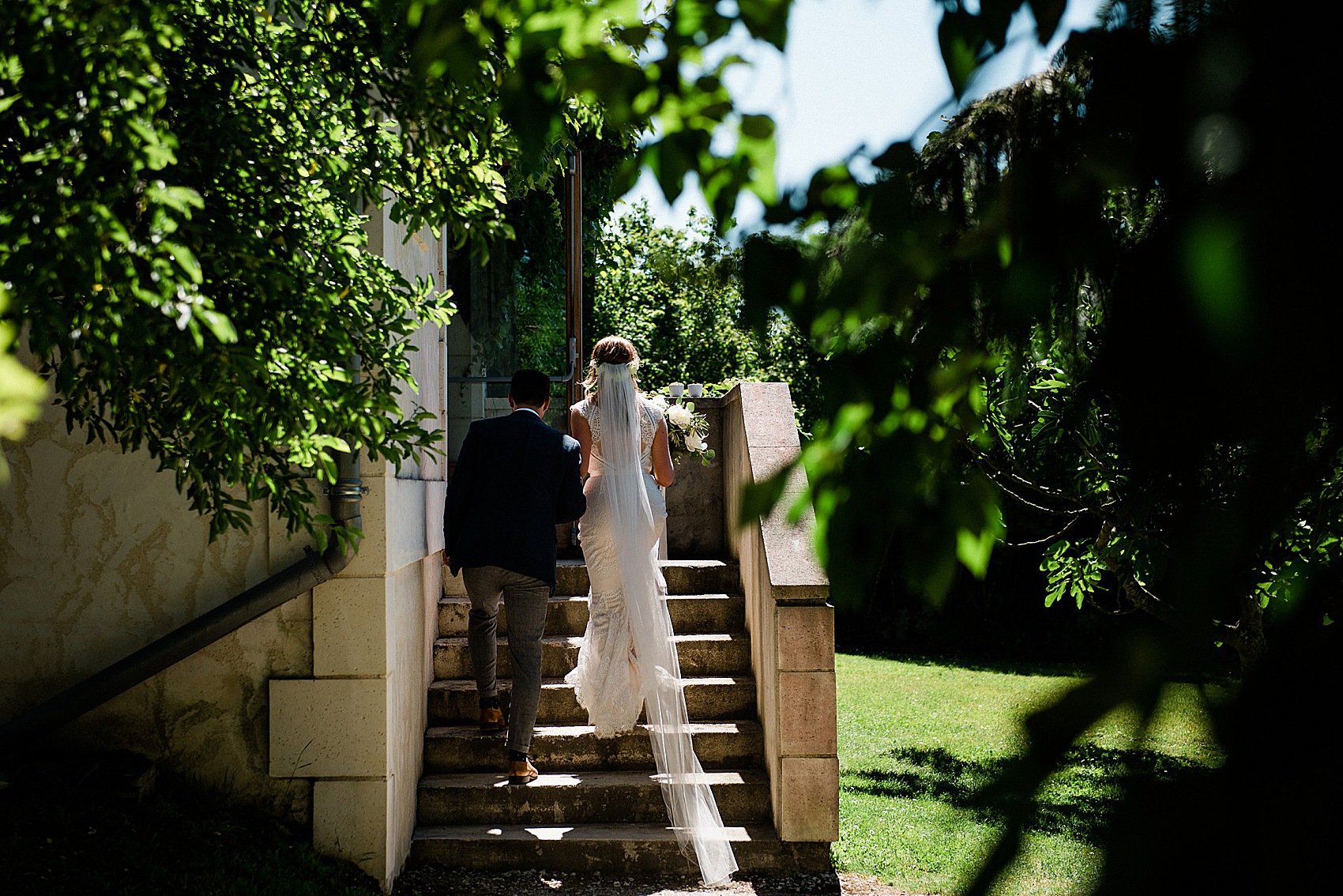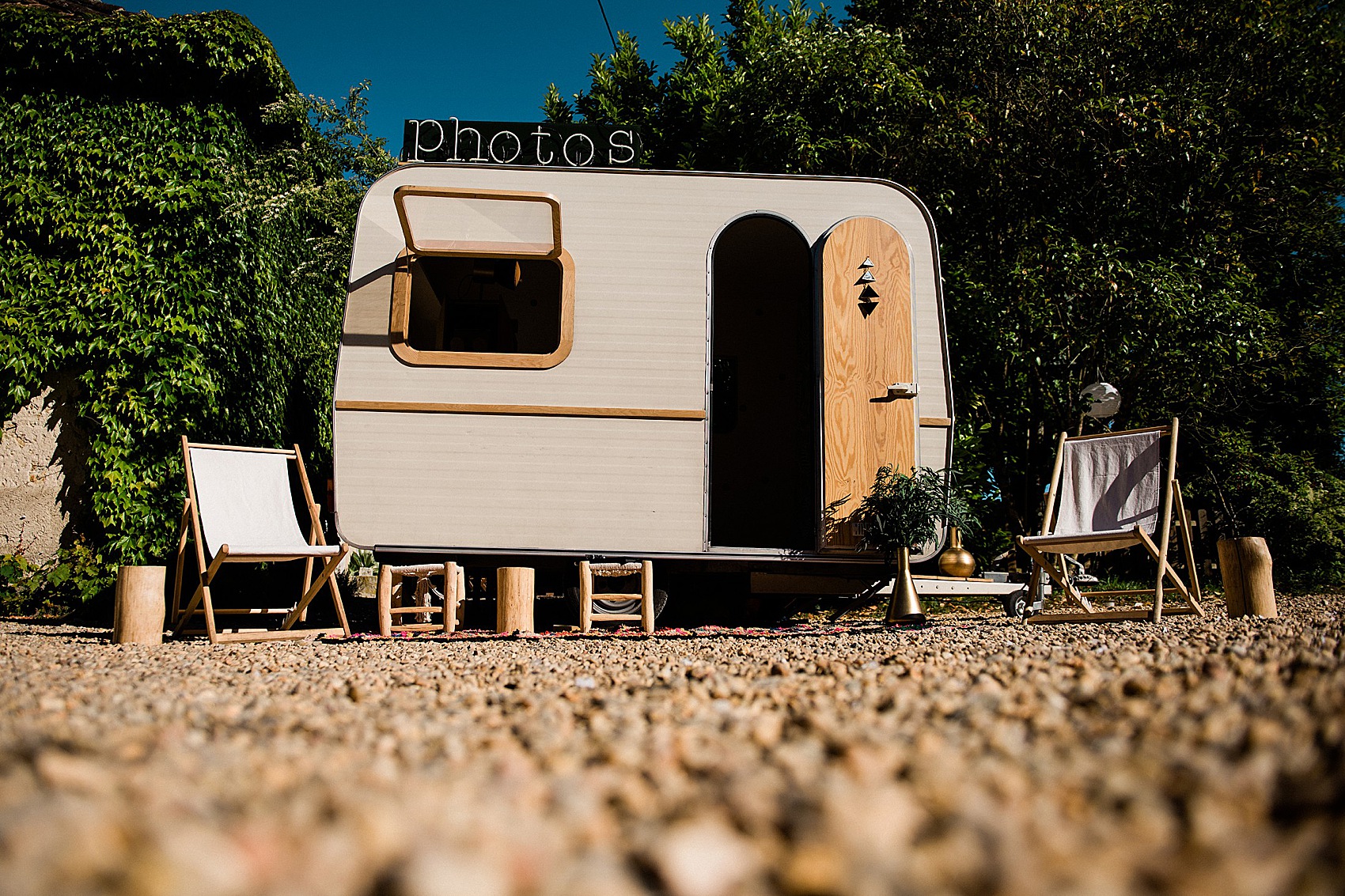 After the ceremony, the newly-weds and their guests escaped the heat of the sun for a sit-down wedding breakfast provided by Nomadz. The typical Charentaise barn, with its mix of exposed stone and beams, looks charming with its adornments of fairy lights and foliage.
As well as designing the invitations, Melissa and Andrew got crafty and made the clay place names themselves.
"I have experience working in design packages so decided to design our own stationery. We have friends and family who were able to professionally print everything too, which was a great way to save money."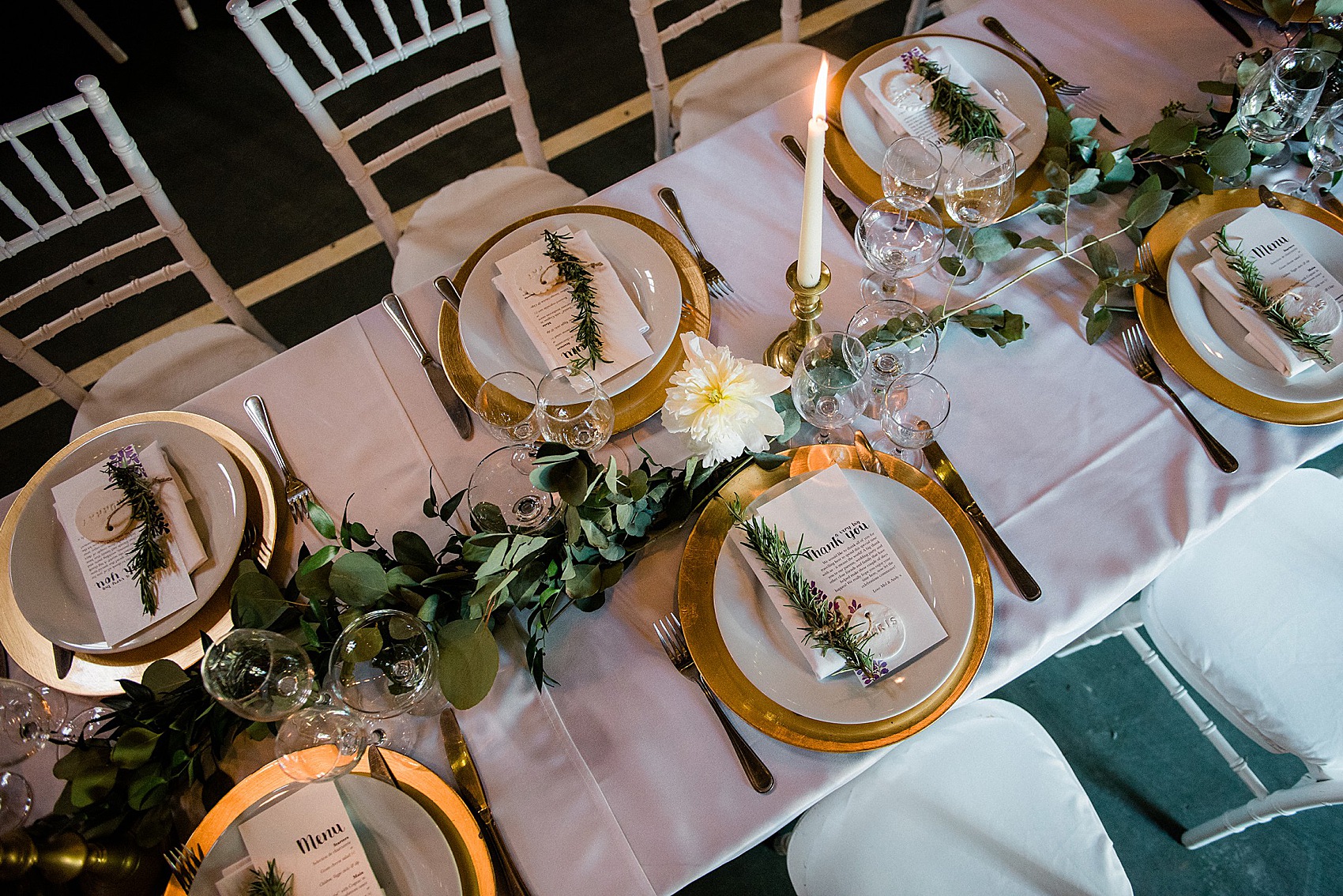 "We love making things and wanted to make little clay name places. We used air dry clay from Hobbycraft and 'love heart' cookie cutters. We made them with twine through so people could take them home as a keepsake. It was nice to spend a relaxed morning making these together a couple of weeks before the wedding."
"We visited France the year before our wedding with Beth and had a tasting with Karen from Nomadz at her beautiful cottage in the middle of the French countryside. She is an incredible chef; everything we ate on the day was perfect!"
With an afternoon and evening spent relaxing in the courtyard and in the caravan photo-booth from Wild Stories, the day slipped away until it was time for the first dance and a tower of cheese.
"We love cheese so it was only natural we opted for a cheese board cake supplied by Nomadz."
"Our first dance was the last decision we made. We left it until about a month or two before the wedding as we couldn't make up our minds. In the end we decided to do one with the groomsmen (who consisted of Andy's brother and two cousins, and who all happen to be talented musicians) performing Macy Gray, 'I Try'. We love the song and felt it was upbeat enough for us to dance to. It was so special to have the groomsmen perform it too and they've since performed it at family get-togethers which is a really lovely reminder."
"We are lucky enough to have a friend who is a DJ, so we pulled in a favour there and he had us covered until the early hours."
"Each part of the day was so special but if we had to choose we probably would say the evening, when we got to spend the most time with our friends and family. We had great weather, so for most of the night if we weren't dancing in the lovely barn we were outside in the courtyard chatting and popping in the photobooth."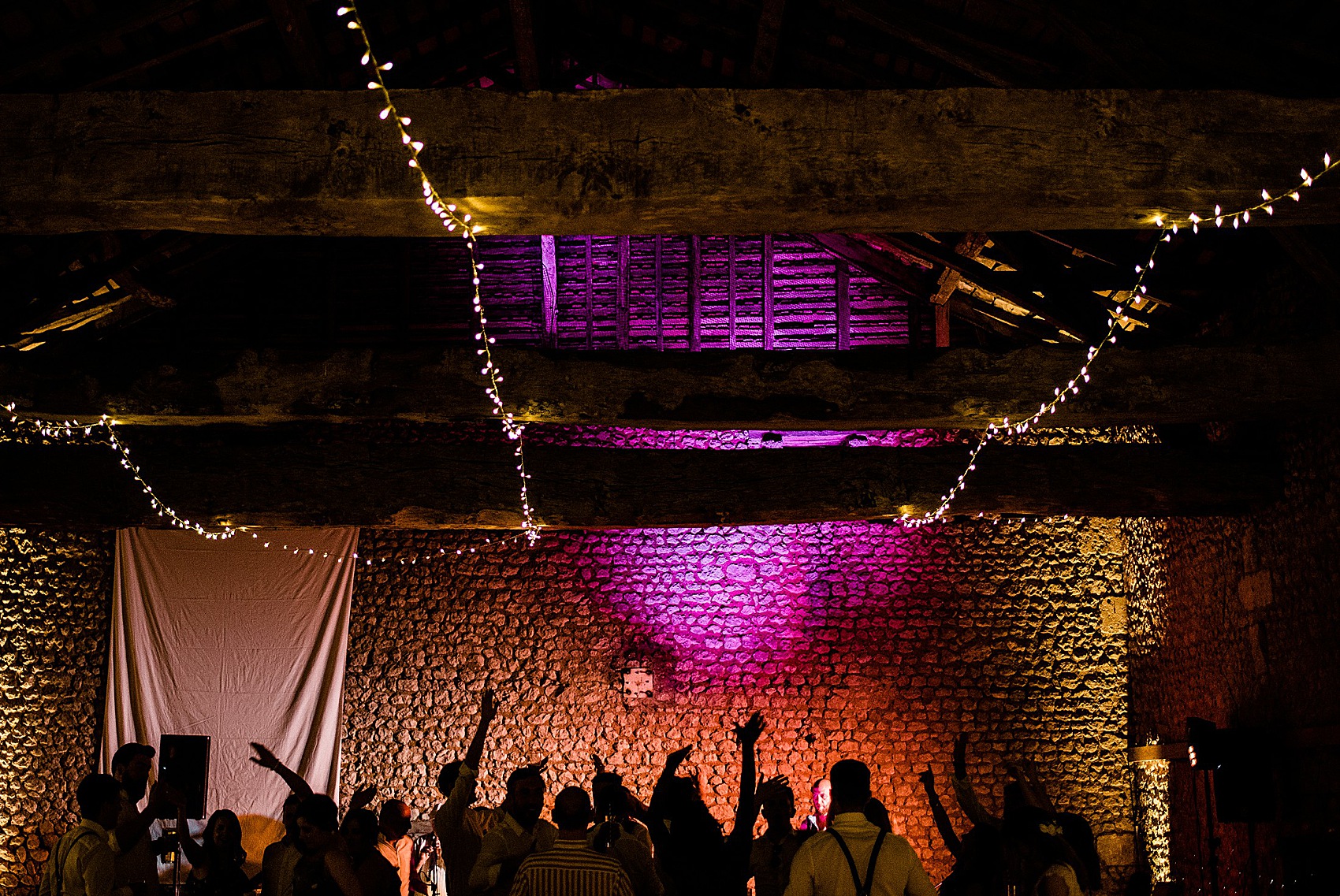 Words of Wedded Wisdom
"Tip for couples thinking of a wedding abroad. The best thing we did was get a venue where all our guests could stay in the same place. Not only did this make things so much easier for us and all our guests logistically but it was so lovely to have everyone around us for the days surrounding. We've had such amazing feedback from our guests how much they loved that aspect, too."
"General wedding advice. Relax and enjoy it on the day. It sounds so cliché but I love to be in control and in the detail, so I made a special effort to sit back and let all the suppliers and wedding party look after most of the detail for me. All the major decisions were made before the day anyway. On the morning of the wedding I just sat back and took everything in. I still have such vivid memories of little aspects of the day, which if I was stressing about name places or the colour of a ribbon, I wouldn't have remembered."
Melissa, thank you so much for these superb words of advice, especially for those considering marrying abroad. It's been so wonderful to share your French celebration with our readers; I've loved every one of these divine photographs.
Please accept my thanks and thank you too Paulo Santos, for your work. For more inspiration and tips for planning your own destination wedding, we have many more weddings for you here.
Ele xx