It's March my loves. March! How the devil….? And yesterday, MOST CURIOUS debuted its first ever Northern show in the unique and undeniably cool city of Manchester.
And guys, I was there, fully present and aware to soak up all the cool, creative vibes that were going down in the impressively £1bn revitalised, former industrial space that is Archive, Depot Mayfield– a magnificent and characterful former railway building, now 'venue for culture', that is located in Manchester's historic former railway Mayfield.
Images by Zach & Grace for LMD Collective

+ Follow
It's been a whirlwind 24 hours since the show came to an end, including a rather hair-raising journey back across the Northern moors in pretty horrific weather conditions (with my buddies Sophie of Ginger & Flynn and Michelle of Shepherd's Purse Whitby), but in the coziness of my log-fire warmed Sunday afternoon, I'm feeling a deep sense of pride and solidarity for the Most Curious team.
This year more than ever, the team pulled off an extraordinary feat, against what I know has been a most challenging series of events for them over the past few months.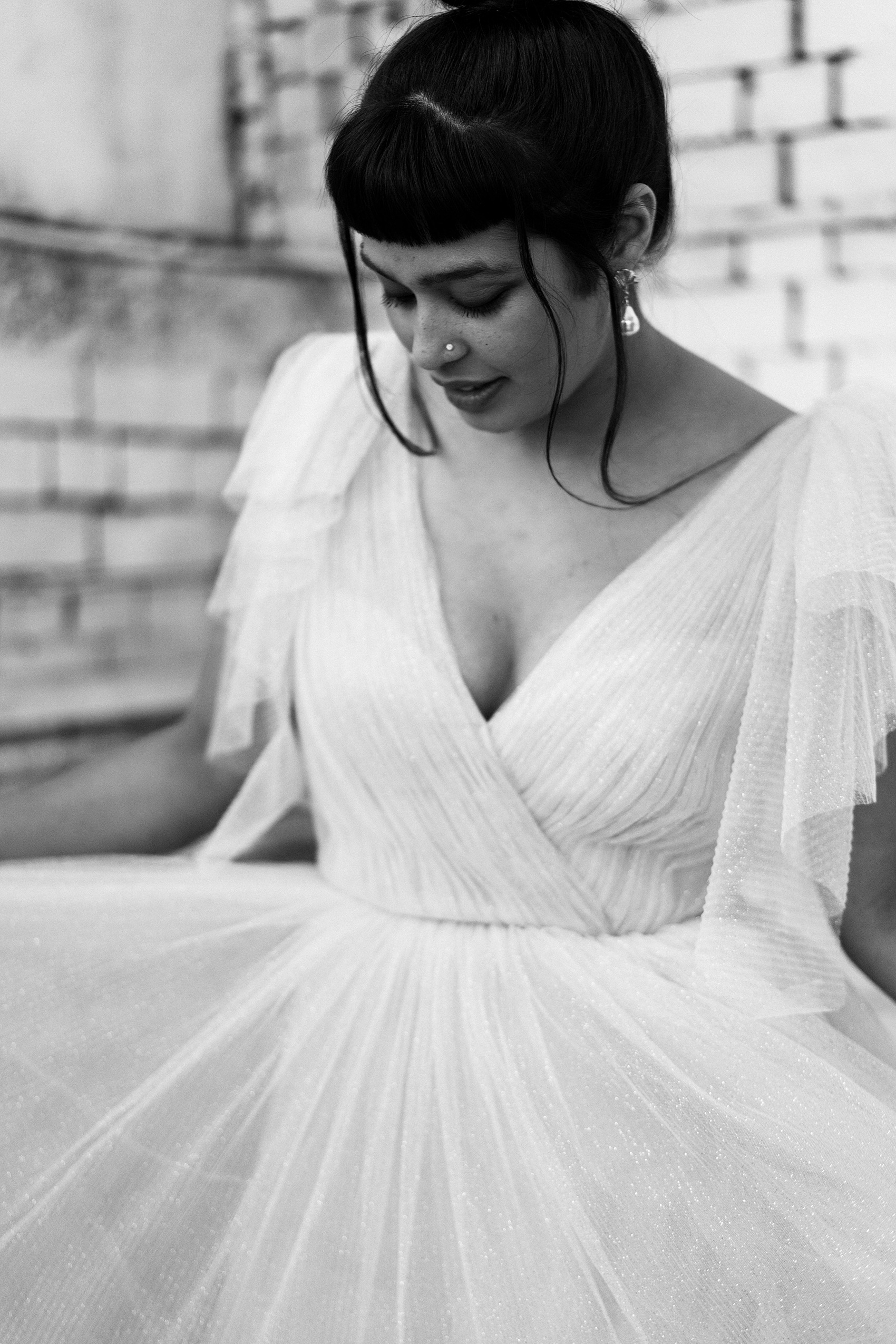 It takes guts to do something like this. Guts and vision; two characteristics the Most Curious show and it's founder Rebecca Hoh-Hale and her team have in droves.
I don't say that lightly. It's difficult enough to pull off a show of this size and stature, but so much easier when you're doing it in your own creative stomping ground – an environment you're comfortable and familiar with.
For several years now, the Most Curious team have pioneered the cool, edgy, modern and creative side of the wedding industry through their iconic London shows, held at the Truman Brewery in Shoreditch – but it's quite something else to create and direct an event of this nature in a whole new city over two hundred miles away.
But they did (despite a million behind-the-scenes challenges and weather yet-a-flipping-gain doing its best to put folk off!).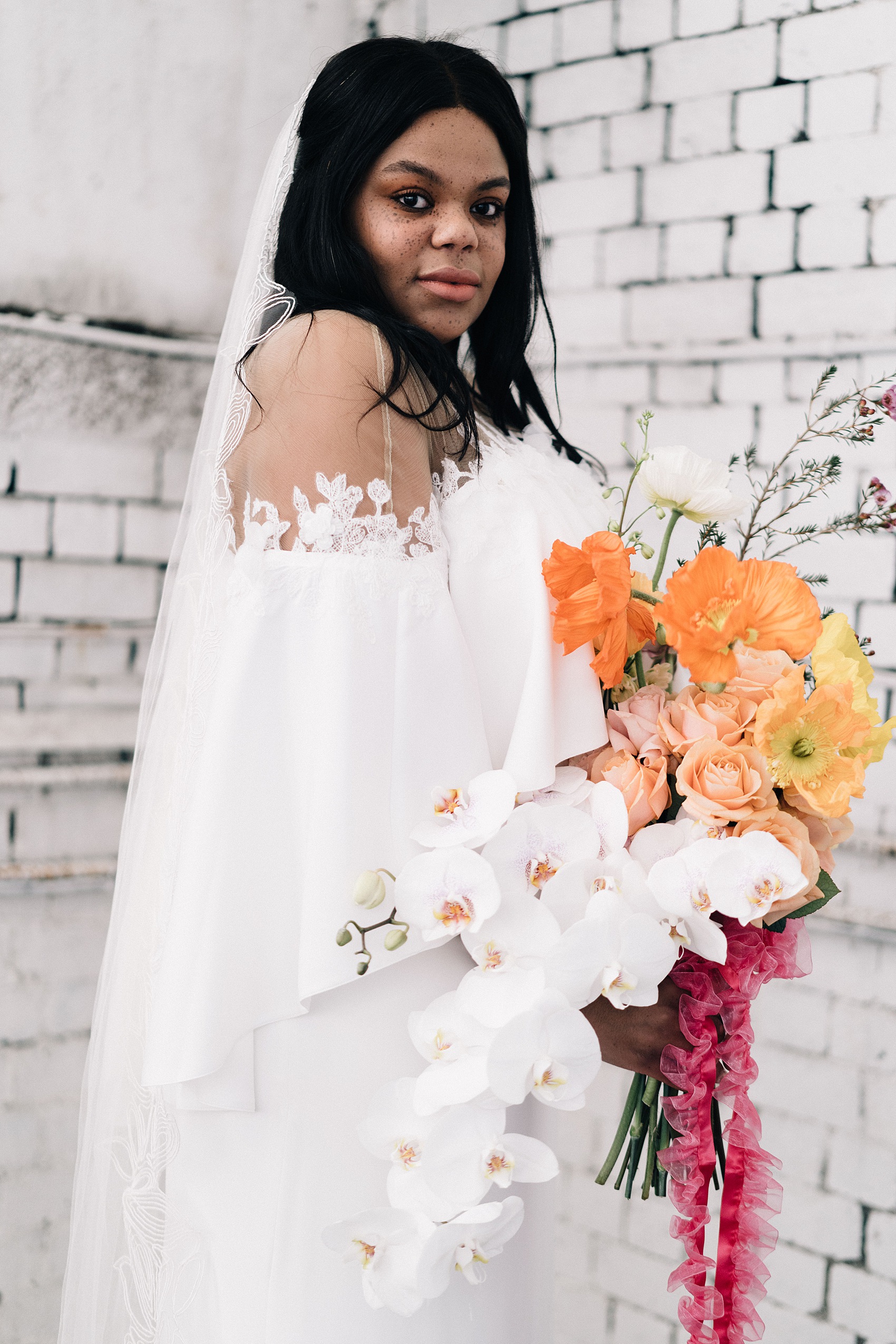 MOST CURIOUS is a decade old now. I know from first hand experience how difficult it has been to maintain a fully independent brand in the wedding industry throughout this time, because I've done it myself. It's partly why I feel such a deep sense of sisterhood with the 'MC' team.
We've weathered plenty of cultural, political and yeah, actual storms together over the past 10 years (let us only briefly mention The Beast From The East, Storm Dennis and Storm Jorge). And I can tell you now that each of these challenges, seismic attitudinal shifts and changes have made us feel more passionate than ever about championing artistry, creativity and talent within the exceptional hot-bed of talent that is the British wedding industry.
I tend to gush a little after each Most Curious show but I do so with all sincerity.  I feel like this event is a part of my wedding-loving soul. A part of the DNA and history of Love My Dress, even.
It's been a pretty difficult week for me personally – it was my father's funeral on Tuesday and I was still feeling wobbly come Saturday. Yet the moment I entered the historic venue yesterday, I felt at home and amongst my people. My tribe. I was also able to quietly rekindle my love affair with this brilliant, vibrant and edgy city (where I attended many-a rave as my teenage former self).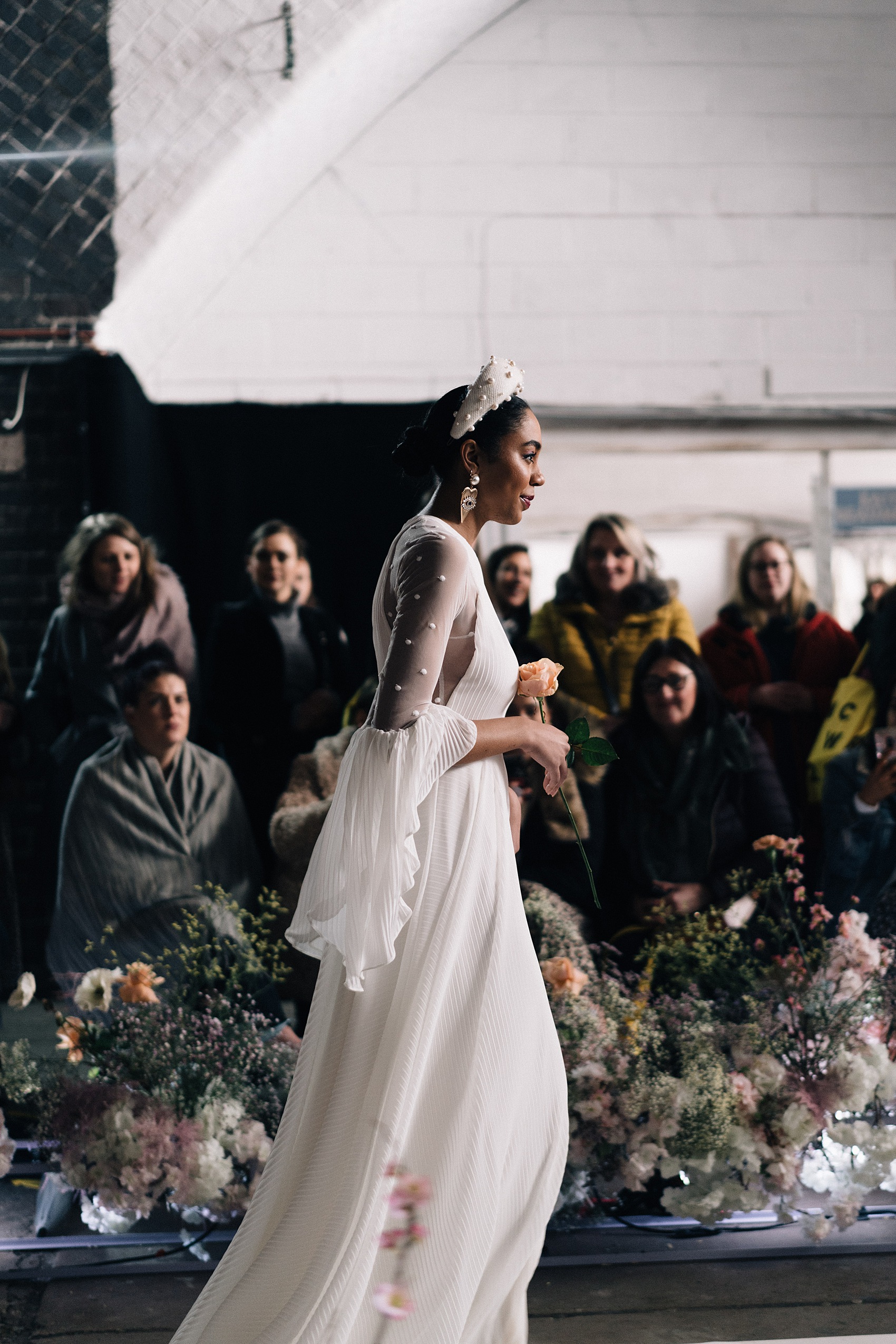 MOST CURIOUS is more than just a show. From an exhibitor point of view, it's not just about the footfall or enquiries on the day – it's about being visible within a respected creative scene well beyond the event itself. It's about having a bloody good opportunity to dive into a beautiful warm pool of creative talent and swim with like minded souls and kindred spirits. It's fellowship and friendship. It's 'I got your back' good vibes, passing on recommendations and prioritising community over competition.
And for you, dear brides, the reason we are all here in the first place, MOST CURIOUS represents the best consumer event in the country. Bar none. It is a fantastic community of artists, artisans, designers, makers and service providers who love what they do, who are doing all they can to provide more ethical and sustainable solutions, to embrace inclusivity and who thrive on seeing the smiles on your faces when those wedding photographs come through.
If you weren't able to attend the London and Manchester shows, there is always the dinkier but no less creative and impactful show at Norwich to look forward to next month. In the meantime, here are some of my fave pictures from yesterday. They capture the fashion elements of the show – I hope you love them – enjoy.
Images by Zach & Grace for LMD Collective

+ Follow