As I sat down to compose this piece earlier today, I feel such a sense of family, returning home from London, after 2020's London MOST CURIOUS show.
As always, this exceptional event delivered a pure party for the senses. From the 'explosion in floral' visuals and super cool disco sounds being back-to-back dropped effortlessly all day long, to the scents and mouth watering flavours of the super healthy food and delightful sweet treats, to an abundance of texture and touch literally everywhere – MOST CURIOUS London 2020 was yet again, a magnificent celebration of creativity, innovation and passion in the world of weddings.
And in my view, it was by far the most excellent show that Becky Hoh-Hale and her production team have pulled off so far.
Images by Zach & Grace of LMD Collective

+ Follow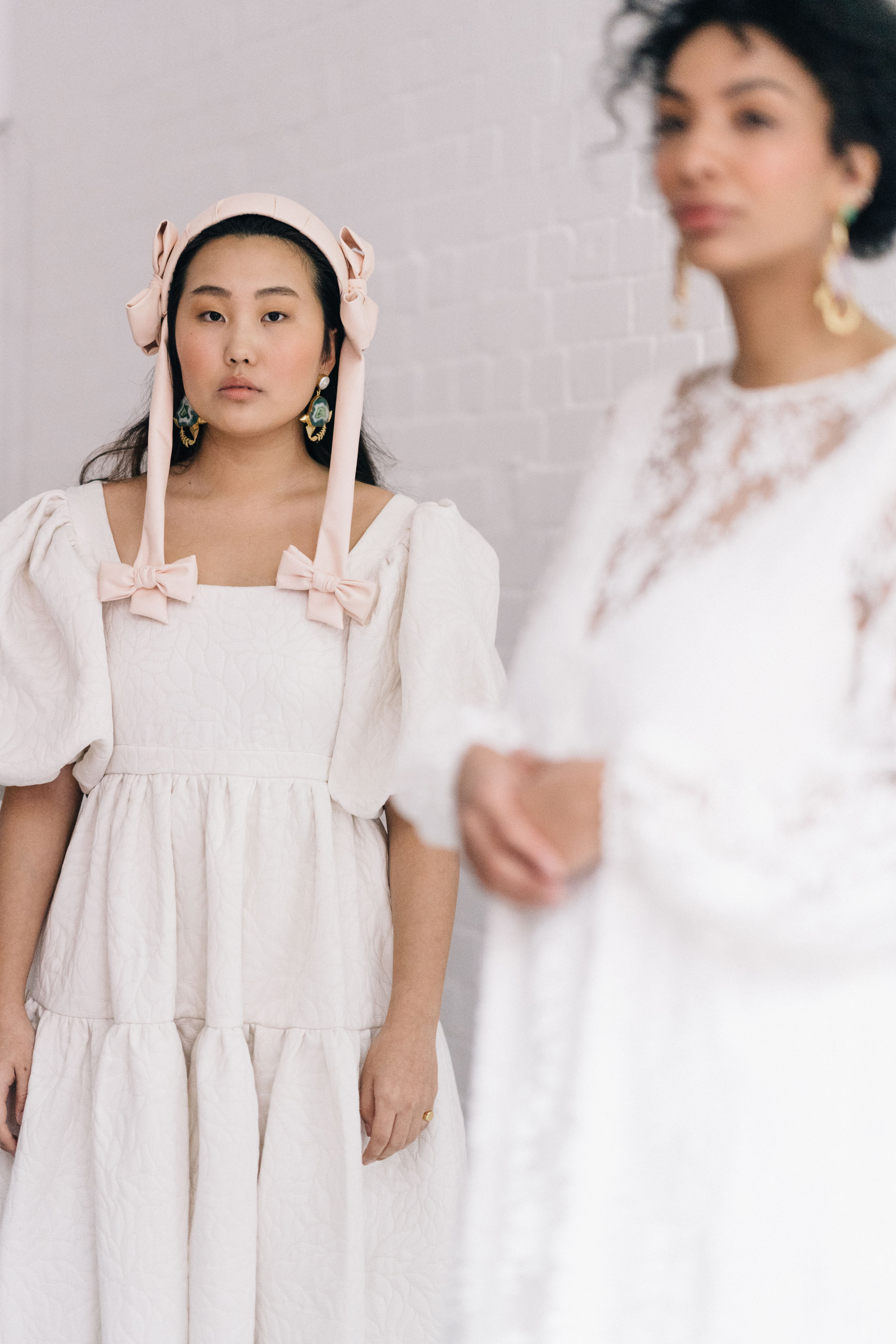 There's so much I want to say about MOST CURIOUS but in all honesty I probably need to go and have a wee sleep first to process it all! Our train was cancelled (along with most others due to depart Kings Cross yesterday afternoon) thanks to Storm Ciara, resulting in us requiring an unexpected extra night over in London. Getting home today has been, let's just say, been 'eventful'.
I want to pull together my words in a considered way because there were SO many brilliant, wonderful suppliers at MOST CURIOUS this year, many of whom were takling more readily than ever before, of how they are reducing environmental impact and innovating in an ethical way. Many having explored and entered brand new design territory to bring something new and exciting and everyone, bar no-one, went to town on their exhibition stands in a full on maximalism kinda way. So much fun taking it all in – it's a feast for the eyes!
So yes, sleep, it beckons, but I couldn't wait a second longer to share these images captured by Zach & Grace – our 'LMD Collective' partners, our dear friends, confidantes and creative sounding boards. I am so proud of how these images capture the spirit and vibe of this very brilliantly organised, wonderfully delivered celebration of wedding industry talent.
More later, I promise you darlings,
Annabel x